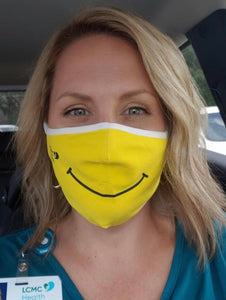 Minimum Order 25pcs 
Yellow with Black Smiley Face

Dual Layered Cotton Masks.  Inside Pocket for Filter Insert.  

These Masks do not Remove all the Risks of Contracting Infections or Disease
Cloth masks are only allowed for employees who are not in direct patient care. All employees who are in direct patient care must wear medical grade masks per CDC recommendation.